Vibra Strike I
The original Vibra Strike I is ready to screed either wet or form to form. The Vibra Strike I and VSII are the only power screeds with our patented horizontal vibration that gives you a honeycomb free, first bull float finish as fast as you can pour!
Weight: 30 pounds
Engine: Honda/GX35 4 Stroke
Frame: Cast Heat Treated Magnesium
Eccentric Weight: 12L 14 Steel
Vibrating Head: Steel Lined Heat Treated Magnesium
The 1.5 horsepower Honda/GX35 Engine has finely balanced rotating parts to give extra long life
Megaflex cable housing and four 1-1/2″, 40 durometer SBR rubber bushings for vibration isolation
Adjustable vibrator head allows the user to vary the amount of vibration to suit the concrete condition
The throttle control gives finger tip adjustment of vibration speed
Kickstand keeps enine out of concrete or off the ground when not in use
The vibrator head has a DOM steel cylinder tubing insert that is precisely honed to house the bearings and drive shaft for extended life under extreme work conditions
Vibra Strike II
The Vibra Strike II is as quick and versatile as the original. Because of popular demand, we designed this Vibrastrike with two handles for easy maneuverability.
Weight: 36 pounds
Engine: Honda/GX35 4 Stroke
Frame: Cast Heat Treated Magnesium
Eccentric Weight: 12L 14 Steel
Vibrating Head: Steel lined Heat Treated Magnesium
The Honda/GX35 engine has finely balanced rotating parts to give extra long life
Megaflex Cable Housing and four 1-1/2″, 40 durometer SBR rubber bushings for vibration isolation
Has the same kickstand as the Vibrastrike I to keep the engine out of concrete or off the ground when not in use
The vibrator has a DOM steel cylinder tubing insert that is precisely honed to house the bearings and drive shaft for extended life under extreme work conditions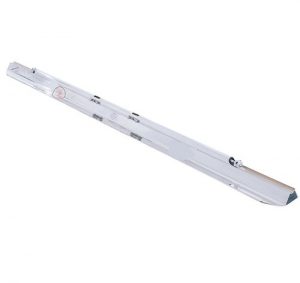 F4 Float
SIZE LENGTH WIDTH HEIGHT WEIGHT
6′        72″            6″               4″          15Ibs
8′        96″            6″              4″           21Ibs
10′       120″         6″              4″           26Ibs
12′       144″          6″             4″           30Ibs
16′       192″          6″             4″           40Ibs